Despite their colorful packaging and hype, the cold medicines sold in pharmacies won't shorten the length of your cold. But Australian researchers say there is one remedy that can make your suffering almost half as long.
The cold virus comes in more than 100 different varieties, so the search for a definite cure of the ailment can seem just about hopeless. But high dose zinc acetate lozenges can make your overall cold about 42 percent shorter, whereas low doses aren't effective. And their analysis shows specifically which symptoms can be most quickly vanquished.
According to this research – a review study that analyzed three other studies – zinc lozenges on average:
shorten the time noses run by 34 percent
shorten nasal congestion by 37 percent
end sneezing 22 percent faster
ease scratchy throats 33 percent sooner
reduce hoarseness by 43 percent
reduce sore throat by 18 percent
lessen coughing by 46 percent
ease muscle aches 54 percent sooner.
Originally, the researchers believed that because the zinc lozenges unleash zinc ions into saliva in the mouth and throat, those regions would be where symptom relief would be most beneficial. But the review demonstrated that zinc is just as effective for nasal problems and respiratory complaints.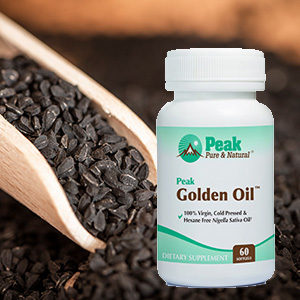 Peak Golden Oil™
Support immune system balance!
They also found that uncomfortable side effects from zinc are mild and rare. They conclude: "… zinc acetate lozenges releasing zinc ions at doses of about 80 mg/day may be a useful treatment for the common cold, started within 24 hours, for a time period of less than two weeks."
Related: How to get over your cold quick and keep from spreading it
So resist the marketing hype that surrounds most of the cold "remedies" on retail shelves. Studies show that there is no good evidence that they help relieve the common cold.
What's a high dose as opposed to a low dose? The studies used 92 mg a day as a high dose. Anything less than 75 mg a day had no effect.
And remember the "zinc lozenges" you can buy do not always have zinc acetate. Many have simply zinc citrate or gluconate, which are great for zinc in general but are not effective forms against cold symptoms. Also, many only have 15, 18, or 23 mg of zinc acetate in each lozenge. Make sure you get the full dose of over 80 mg of zinc acetate per day if you have a cold or feel one coming on.