One of my uncles played football all through high school. In fact, his dream was to go pro and he put all he had into every single game.
Now, looking back on it, not only is he thankful he never got his shot at the NFL, he wishes he had never even played. Yet every day, his body reminds him he did…
From shoulders that don't want to raise his arms over his head anymore to knees that creak, pop, and go out and drop him, and a back that has landed him in surgery repeatedly… the injuries he sustained game after game are still with him so many years later.
And, according to a new study, ex-football players like my uncle could be facing one more big issue — erectile dysfunction or ED — thanks to the head injuries so many experience on the field.
Hormonal and sexual dysfunction
The study by researchers at Harvard Medical School was based on a survey of more than 3,400 former NFL players and represents the largest study of former professional football players to date. The team looked at self-reported concussion symptoms in relation to measures of ED and low testosterone.
And, they found an undeniable link…
The team found a powerful association between a history of concussion and hormonal and sexual dysfunction, regardless of age. And, according to the researchers, that link remains after accounting for all other possible causes of ED, such as diabetes, heart disease, and sleep apnea.
In other words, while the study couldn't prove a cause and effect link between concussion and ED or explain exactly how head trauma leads to ED, the link is there to stay.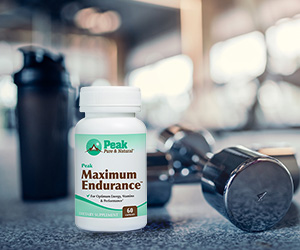 Peak Maximum Endurance™
Feel Like a New and Improved Version of YOU thanks to Clinically-Proven Nutrients that Work Powerfully Together to Improve Energy, Virility, and Strength!
However, the researchers do have a theory though of why a head injury could lead to erectile dysfunction. According to the team, one possible explanation for the link could be an injury to the brain's pituitary gland that sparks a cascade of hormonal changes that end in lower testosterone levels and ED.
But, no matter what the mechanism behind the problems, it all came down to this…
Someone who has experienced concussion symptoms, including loss of consciousness, disorientation or nausea after a head injury, is far more likely to report low testosterone and erectile dysfunction – with those who have had the highest number of concussive symptoms at:
5 times higher risk of low testosterone, and
2 times higher risk of ED
Yup, a concussion, especially one that caused a number of symptoms, doubles your risk of ED. And, that holds true no matter when in your life the concussion occurred.
Related: 5 steps to speed recovery from concussions and traumatic brain injury
"We found the same association of concussions with ED among both younger and older men in the study, and we found the same risk of ED among men who had last played twenty years ago," said study senior author Andrea Roberts, a researcher at the Harvard T.H. Chan School of Public Health. "These findings suggest that increased risk of ED following head injury may occur at relatively young ages and may linger for decades thereafter."
Know your risks
So, if you have ever experienced a head injury or concussion, it's important to know your risks.
And, as the researchers point out, if you begin to experience symptoms of erectile dysfunction or low testosterone, see your doctor.
While you may think they are conditions you just have to live with, they're actually treatable, especially when you get care early.

Editor's note: Have you heard of chelation therapy with EDTA? This remarkable amino acid helps get nutrient-rich, life-giving blood coursing to places it hasn't reached in years—or even in decades. To learn more (and read testimonials), click here!

Sources:
Concussions linked to erectile dysfunction in former pro football players — Harvard Medical School