COVID-19: For summer safety think time, space, people, place
There's really not much official guidance out there on how to reopen our lives with minimal risk during the COVID-19 pandemic.
Most of the guidance being issued around reopening is addressed to businesses, schools and other public places.
But what if you want to know how, or if it's even possible, to participate in some of your favorite summer activities?
I had begun to wonder if summer 2020 would be completely lost to me. That's why it was good to hear Allison Aubrey of National Public Radio speak with infectious disease experts about the relative risks of various summer activities.
"We can think of transmission risk with a simple phrase: time, space, people, place," explains Dr. William Miller an epidemiologist at Ohio State University.
Here's Dr. Miller's rule of thumb: The more time you spend and the closer in space you are to any infected people, the higher your risk.
Interacting with more people raises your risk, and indoors is riskier than outdoors… but that doesn't mean everything is off-limits…
Here are five summer activities you may be considering. Before making up your mind, you can find out which are low risk and which may be considered higher risk, as well as what behaviors will increase — or decrease — those risks…
1. A BYOB backyard gathering with one other household: Low to medium risk.
Meeting in a spacious area with a small group isn't too risky. But it depends on who you invite and how careful they've been.
"If you have a gathering with one other household that [has] followed social distancing, this would be a low-risk activity," says Dr. Judith Guzman-Cottrill, a pediatric infectious disease expert at Oregon Health & Science University.
Avoid drinking alcohol, since this can make people forget about social distancing.
2. Spending the day at a popular beach or pool: Low risk.
As long as you can stay 6 feet or more from anyone not in your designated family group, you should be OK.
Avoid crowded beaches. You could plan your outing on a day when beach weather is not "perfect" to have more space to yourself. The moment you get into a crowded situation, your risk goes up.
Dr. Andrew Janowski, a pediatric infectious diseases expert at Washington University in St. Louis, says that the water itself is not a risk. "The sheer volume of water will dilute out the virus, making the water a highly unlikely source of infection."
3. An outdoor celebration such as a wedding with more than 10 guests: Medium to high risk.
If you're thinking about hosting or attending a wedding this summer, you'll want to think again.
"Outdoors reduces the risk, but as people are celebrating and drinking, it seems like they may not social distance as readily," says Dr. Abraar Karan, a physician and public health researcher at Harvard Medical School. "These types of events end up being large crowds where people are having extended face-to-face conversations."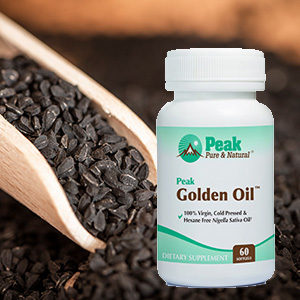 Peak Golden Oil™
The powerful immune-modulating properties of Peak Golden Oil™ support a healthy immune system and your body's ability to self-heal.
If you're going to host an event, keep the guest list small and local.
"Bringing people from other communities" is high risk, says Dr. Emily Landon, a hospital epidemiologist and infectious diseases specialist at the University of Chicago Medicine, "If people have to travel by car, by plane, from other places, you're really asking for it."
4. Going camping: Low risk.
Camping is a low-risk activity, as long as certain things hold true.
If you're camping with a trusted group, if you're in an isolated area and not a packed campground and if you don't share food, risk is low. If you're using a communal picnic area, sharing tents with persons not in your trusted family group and sharing food, we're no longer talking about low risk.
5. Staying at a hotel: Low to medium risk.
Once you're in your room, the consensus among experts is that staying at a hotel is a relatively low-risk activity. Limit your time in common areas like the lobby or restaurant. In fact, it's best if you order room service.
Remove the bedspreads, since they are not always changed or cleaned between guests. And use your knuckles or a tissue to press elevator buttons.
Wear a mask whenever you leave your room and carry hand sanitizer.
The bottom line? Your risk depends on your behavior, not on the activity. That includes who you gather with, where and for how long.
This is our "new reality," and if we embrace it instead of fighting it, we can actually have some fun this summer!
Source:
From Camping To Dining Out: Here's How Experts Rate The Risks Of 14 Summer Activities — NPR